Cirencester's only under cover shopping centre, Bishops Walk prides itself on being a very special shopping experience... a mini village in the heart of a Cotswold town
Compleat Cookshop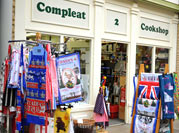 Compleat Cookshop closed in October 2016.

Master Cobbler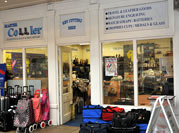 Excellent, value for money quality shoe repairs - plus a wide range of luggage for simply a night away or a dream holiday abroad.

Bramleys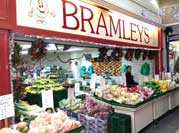 As of June 2017, Bramleys greengrocers appears to have closed.

Michael Hart & Son Family Butchers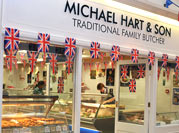 Traditional family butchers, with speciality in house pies, locally sourced meats, 20 different cheeses. Nibbles such as olives of many kinds.

O2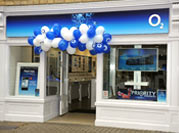 Latest in phones and accessories from O2.

Cotswold Artisan Coffee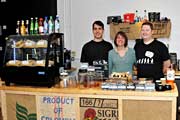 Passion. Quality. Service.

Three words that epitomise Cotswold Artisan Coffee. Passionate about their ethics and products, providing quality that is second-to-none with exemplary service at all times.

Phone Box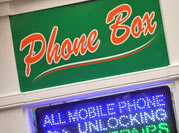 Unlock jammed mobiles, repairs, advice.

Unlock and repair mobile phones, selling mobile phone accessories, sunglasses, gifts and gadgets.

Barnardo's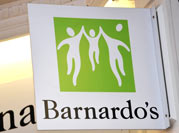 Good quality end of line and donated clothing, plus books, bric-a-brac, things for the home.

Team dedicated to the work of this icon of British charities

Planet Games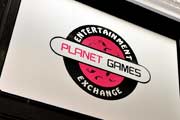 More details coming soon...

Roses Flower Shop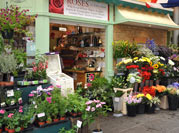 Read the rave reviews about Rose's creativity and the arrangements she creates for birthdays, anniversaries, weddings and funerals - all produced by Rose and family under her excellent guidance.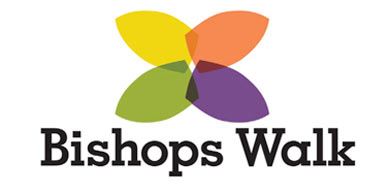 Bishops Walk
Cirencester
Gloucestershire
GL7 1JH
Managing agents : David Allberry
T: 01285 657944
W: www.davidallberry.co.uk
E: info@davidallberry.co.uk
Bishops Walk - News and Latest Offers
March 2014 - Coffee and Games Raise Funds for Paternoster School
March 2014 - Get Set For Bishops Walk Golden Bunny Hunt
February 2014 - Bishops Walk Shopkeepers Back Cirencester Students Nepal Trek
December 2013 - Bramleys becomes the latest member of the Bishops Walk family of shops following its short move from premises at the rear of WH Smith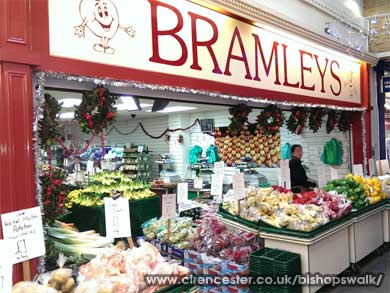 Bramleys Greengrocers moves to Bishops Walk
November 2013 - Wishing Shoppers A Warm and Hi-Tech Christmas at Bishops Walk
September 2013 - Major Nightlife Organisation Joins The Evolution of Bishops Walk
August 2013 - Bishops Walk Secures Great New Shops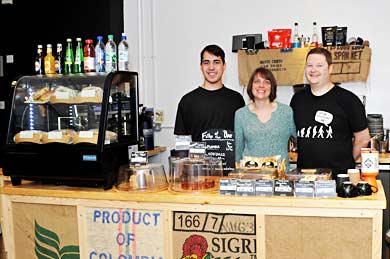 Cotswold Artisan Coffee
Bishops Walk - Events + People
Previous Events
October 11th 2012 - Cirencester O2 To Stage New Mobile Phones Insight Session For 50 SMEs
August 28th 2012:
Mr Tweedy performs for Pasternoster Special needs school at Bishops Walk 10am Saturday morning. FREE. Donations welcome
July 23rd 2012:
Bishops Walk Traders with The Cotswold Chef Rob Rees Created a 'Dish fit for a Queen'