Cirencester News
The Cirencester Blog is a collection of diary entries, news, gossip and other Cirencester related information.
Supermac Curry Quiz Set For 20 February in Cirencester
Cirencester Macmillan's renowned annual curry quiz night on February 20 (7-30pm) at the Bingham Hall, Cirencester. still has a few tickets left, the town's hard working team has announced. It is an...[full story]
Posted : 10/02/2016 09:46:06
Coffee drinkers put Cirencester Macmillan on the road to its best fund raising year ever
Cirencester Macmillan has praised the hundreds of people in the town and district who took part in the charity''s annual fund raising coffee events. The result was the largest sum ever to be contri...[full story]
Posted : 06/10/2014 14:16:06
Stunning Silver, Gorgeous Gems and Colourful Ceramics Come Up in Cirencester Auction
A veritable feast for the eyes will fill the Bingham Hall in Cirencester on March 21st and 22nd, when The Cotswold Auction Company hold their annual specialist sale of Silver, Jewellery, Watches, Cera...[full story]
Posted : 16/03/2013 11:22:55
The Cotswold Auction Company specialist picture sale in Cirencester, May 18th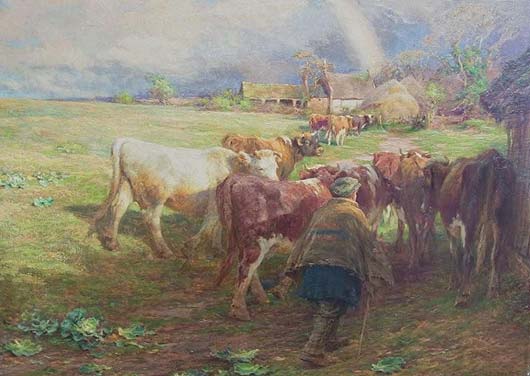 Highlights of The Cotswold Auction Company's forthcoming sale on 18 May include an exciting collection of work from the studio of the well-known Victorian landscape and animal painter, Charles James A...[full story]
Posted : 04/05/2012 11:01:28
Do you have a Cirencester related news story?
If you have a Cirencester related news story you would like to tell us about, please email news@cirencester.co.uk
Advertisements
News Archive
A selection of Cirencester News from the archive will appear here shortly.