Cirencester News
The Cirencester Blog is a collection of diary entries, news, gossip and other Cirencester related information.
Volunteers needed to help train assistance dogs for Canine Partners
Dog-lovers in the area are being sought by national charity Canine Partners to take puppies into their own homes and begin their early training to be assistance dogs for people with disabilities. C...[full story]
Posted : 26/08/2015 13:02:03
Santa Fun Run in Cirencester To Raise Cash For Canine Partners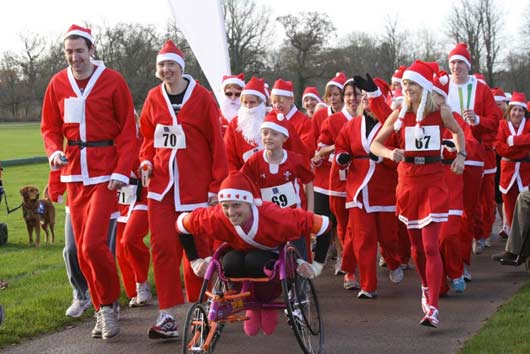 *** Sadly this event has had to be cancelled due to low numbers. We hope to be able to run it again next year. *** Following on from the success of the inaugural Canine Partners Santa Fun Run in G...[full story]
Posted : 08/11/2012 13:58:04
Do you have a Cirencester related news story?
If you have a Cirencester related news story you would like to tell us about, please email news@cirencester.co.uk
Advertisements
News Archive
A selection of Cirencester News from the archive will appear here shortly.