Apsley Villa Bed and Breakfast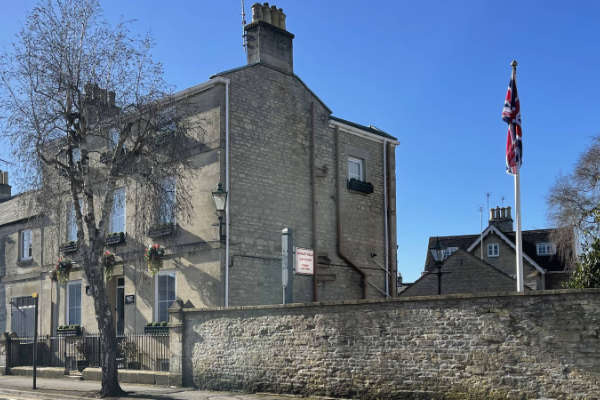 You have requested further details about Apsley Villa Bed and Breakfast, at present the details we have are as follows.

Description
Apsley Villa Guest House is a beautiful Mid-19th Century Victorian House situated within five minutes walk of the Market Place in Cirencester.

All seven of the guest bedrooms have been refurbished to a high standard and are ensuite. These offer comfort and good value at competitive rates.

For our guests there is a fully enclosed private car park at the rear of the property.
Address
16 Victoria Road
Cirencester
GL8 1EN
Telephone
01285 653489
Website
Apsley Villa Bed and Breakfast
Map
This Cirencester Business Directory query was generated on 19/05/2022 03:08:31
If you believe any information is incorrect, please email [email protected]



Advertising your business here costs from £145 + VAT per annum
See the Advertising section for more details
Advertisements
Related Links
If you would like to add an entry to the Cirencester Business Directory, please click here