Cirencester Civic Society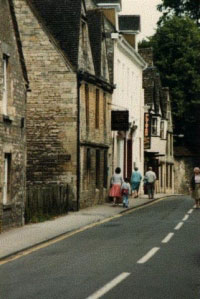 Cirencester Civic Society exists to preserve the character of this historic and friendly market town, and to make people aware of the need to look after it. The streets and parklands are rich in architectural treasures not only of Roman times but of the mediaeval, Georgian and Victorian eras: the result is a town of pleasant and diverse visual quality, which has been protected by attentive guardians of previous generations. Today that task falls to voluntary bodies such as the Civic Society: in this time of economic, technological and social evolution, we seek to conserve those buildings, streets and prospects which give the town its distinctive character.
But Cirencester is not a museum, stuck in the past - it is a busy market town. People visit it or decide to live in it because it is a modern community, working and trading in a pleasing setting. The problem today is to maintain that attractive quality and yet accommodate recent massive changes in taste, lifestyle and the economy.
Nowadays voluntary bodies like the Civic Society, funded by subscription, are needed as watchdogs over business on the one hand and local government on the other. We can alert the public when the distinctive qualities of the town look like being sacrificed to short-term ends. We offer a forum for discussion between opposing interests.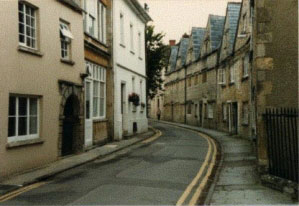 When necessary, we organise campaigns of pressure and protest, opposing unsightly development proposals at public inquiry. To undertake this role, the Civic Society has professional backing: our working party of qualified architects and planners from the membership meets monthly to scrutinise every new planning application, sending comments and suggestions where necessary to the local authority. As an amenity society we are consulted by the District Council over major planning applications, such as those concerning proposed out-of-town retail shopping centres and supermarkets.
We are active in town-wide bodies such as Action Cirencester and in various Millennium projects; we look in careful detail at the effect on the environment of new proposals such as traffic schemes or industrial development. Our monthly meetings feature speakers on architectural, archaeological and conservation topics.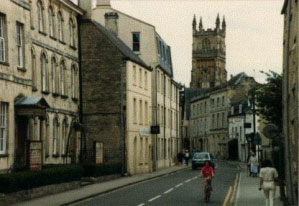 The Society is affiliated to the Civic Trust, a national body which, over several decades has encouraged the formation of local amenity societies in cities and towns. Many of these, as in Cirencester, are called Civic Societies; they dedicate themselves to preserving and improving the built environment, the landscape and the general quality of life in their area.
The Civic Trust bestows regional awards each year for new buildings and for acts of conservation and improvement. Cirencester won such an award some years ago for the coordinated preservation and improvement of the facades in the Market Place.