Online Shops of Cirencester and Local Area Businesses
Baobab Tree Mosaics

Baobab Tree Mosaics create beautiful glass mosaics for the home and the garden. Their designs include a large variety of free standing garden mosaics inspired by nature, in a range of prices to suit your budget. Special pieces can also be commissioned.
Home products extend from window hangings, mirrors and other decorative items to a range of glass and tiny ceramic tile jewellery, including pendants, bracelets and rings. Jewellery can also be made to order.
Link: Baobab Tree Mosaics
Cirencester Adverts



Advertising your business here costs from £145 + VAT per annum
See the Advertising section for more details
Promote your online business here. Cirencester is not all about shopping on the high street!
Advertisements
Baobab Tree Mosaics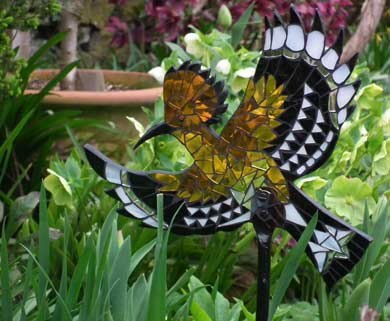 Related Links