Cirencester Parish Church to host star studded HELP Appeal Christmas concert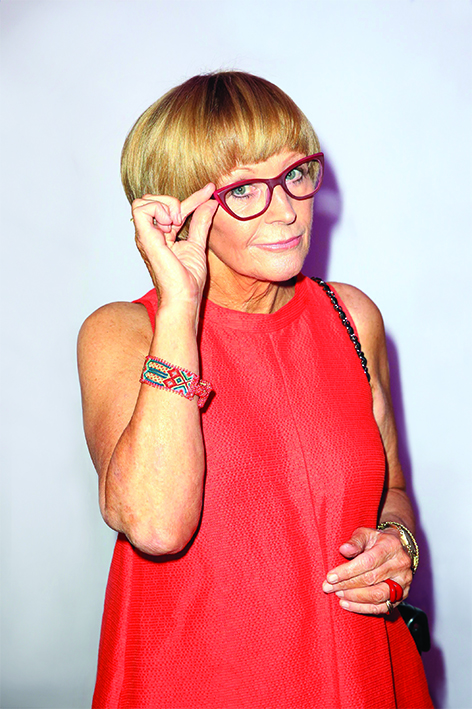 Anne Robinson
"We have the hospitals and air ambulances, but not enough helipads where critically ill patients can land. Helipads beside Emergency Departments save time in getting a seriously ill patient to treatment and could save their life."
Anne Robinson
The HELP Appeal, which is the only charity in the country dedicated to funding hospital helipads, has announced it is holding its third star-studded Christmas concert, following the sell-out success of its previous two performances. It will be held at Cirencester Parish Church on Friday 6 December 2019 at 7.30pm.

The line-up of guest readers includes presenter and journalist, Anne Robinson; English ski jumper and broadcaster Michael 'Eddie the Eagle' Edwards, and TV and stage actor, Jackie Colburn. Soprano Nicki Kennedy, who has sung with the Royal Philharmonic Orchestra, Contralto Kate Hicks Beach, Trumpeter Dr Peter Medland and Tewkesbury Abbey Schola Cantorum will also be performing.

Anne Robinson explains why she is supporting the HELP Appeal:

"We have the hospitals and air ambulances, but not enough helipads where critically ill patients can land. Helipads beside Emergency Departments save time in getting a seriously ill patient to treatment and could save their life."

Michael ''Eddie the Eagle'' Edwards, who is from Cheltenham, says:

"I''m delighted to have been asked to take part in this year''s concert. It's going to be a fantastic, fun evening and I urge everyone to come along and support this vital cause."

Michael Henriques, Help Appeal Chairman adds:

"The funds raised from our Christmas concerts are vital in helping us to build more hospital helipads. Without this support, a huge number of helipads across the country, would still not exist.

"And our work is not done. Although we''ve made huge advances and there have been over 12,000 landings on HELP Appeal funded helipads, there are many more hospitals that urgently need our help. Thank you to all of our readers and performers who are making this very special evening possible. Our Christmas concerts sell out very quickly so I would encourage people to get their tickets as soon as possible to avoid disappointment."

Tickets are available via HELP Appeal''s website at www.helpappeal.org.uk; emailing, [email protected] or by calling 0800 3898 999 . Tickets prices start from £10 through to £100 for the concert plus supper with the stars afterwards.

Posted: 08/10/2019 11:51:00



Advertising your business here costs from £145 + VAT per annum
See the Advertising section for more details
Do you have a Cirencester related news story?
If you have a Cirencester related news story you would like to tell us about, please email [email protected]
Advertisements
Recent News Stories
Gloucestershire placed in Covid Tier 2
On 26th November, the Government announced the new Covid Tiers. There are three tiers - 1 (Medium), 2 (High) and 3 (Very High). Only The Isle of Wight, Cornwall and the Isles of Scilly are in Tier 1. Gloucestershire has been placed in Covid...
Posted : 26/11/2020 17:23:44
Links