Welcome to the Cirencester Website
Cirencester Guide - Quick Links
The Cirencester website, established in 1998, is the most extensive website of Cirencester related information and Google's top ranking Cirencester website. This Cirencester guide provides information on the beautiful Cotswold market town of Cirencester (as well as surrounding villages) for residents and visitors to Cirencester in the Gloucestershire Cotswolds including Cirencester news, images of Cirencester and the surrounding area, links to Cirencester related web sites and a searchable Cirencester business directory with online maps. You can find Cirencester accommodation, Cirencester restaurants and Cirencester events.
The Cirencester website is designed and maintained by professionals with over 20 years experience in the computing industry.
Cirencester Events
Corinium Hotel & Restaurant, Cirencester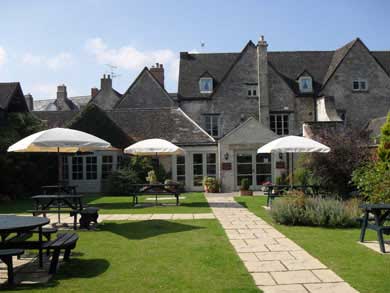 This delightful grade 2 listed small Hotel and Restaurant enjoys a quiet location in one of the oldest streets in Cirencester, yet it is only a five minutes walk to the town centre. More details...
Adverts and Sponsors






Advertising your business here costs from £145 + VAT per annum
See the Advertising section for more details
Cirencester News
The country's biggest business representation group - the Federation of Small Businesses (FSB) - has opened its new regional office at United Business Centres' office complex in Ci ...
Posted: 15/07/2014 11:00:45
A confidential self-harm helpline, which was launched in Gloucestershire in 2009 by the national charity Rethink Mental Illness, is to extend its opening hours and will offer daily ...
Posted: 01/07/2014 10:32:06
Editor Picks
The Cotswolds - Find out a more about the area of the country in which Cirencester is located.
Interested in volunteering in Cirencester? See our Charity page for local charities
New pages added for Bishops Walk Shopping Centre