Cirencester Business Directory

Looking for a business in Cirencester? Try the Cirencester Business Directory
Cirencester Guide
The Cirencester website, established in 1998, is the most extensive website of Cirencester related information and Google's top ranking Cirencester website. This Cirencester guide provides information on the beautiful Cotswold market town of Cirencester for residents and visitors to Cirencester in the Gloucestershire Cotswolds including Cirencester news, images of Cirencester and the surrounding area, links to Cirencester related web sites and a searchable Cirencester business directory with online maps. You can find Cirencester accommodation, Cirencester restaurants and Cirencester events. The Cirencester website is designed and maintained by professionals with over 20 years experience in the computing industry.
Cirencester Events
Corinium Hotel & Restaurant, Cirencester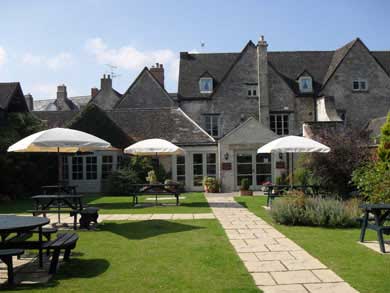 This delightful grade 2 listed small Hotel and Restaurant enjoys a quiet location in one of the oldest streets in Cirencester, yet it is only a five minutes walk to the town centre. More details...
Adverts and Sponsors






Advertising your business here costs from £145 + VAT per annum
See the Advertising section for more details
Cirencester News
With Christmas Day less than one month away, the Post Office has announced that Cirencester Post Office branch will be offering longer opening in the run up to the festive season. ...
Posted: 04/12/2013 12:12:07
Is your cast iron or pressed steel bath looking tired and unloved? Has it lost its shine and lustre? Don't replace it CALL US first! Based in Cirencester, we are able to compl ...
Posted: 14/11/2013 15:07:20
Cirencester french restaurant, Le Beaujolais, supported by Mitsubishi garage at Stratton, is to take part in the Le Beaujolais Nouvea challenge, to see who can begin selling the ne ...
Posted: 14/11/2013 14:50:35
This will be the 6th Cirencester Christmas Arts and Crafts Trail and it takes place on Thursday 28th November 2013 Time 6-9pm Cirencester's Art and Crafts Trail will soon be ...
Posted: 14/11/2013 11:12:03
Editor Picks
The Cotswolds - Find out a more about the area of the country in which Cirencester is located.
Interested in volunteering in Cirencester? See our Charity page for local charities
New pages added for Bishops Walk Shopping Centre