Cirencester Business Directory

Looking for a business in Cirencester? Try the Cirencester Business Directory
Cirencester Guide
The Cirencester website, established in 1998, is the most extensive website of Cirencester related information and Google's top ranking Cirencester website. This Cirencester guide provides information on the beautiful Cotswold market town of Cirencester (as well as surrounding villages) for residents and visitors to Cirencester in the Gloucestershire Cotswolds including Cirencester news, images of Cirencester and the surrounding area, links to Cirencester related web sites and a searchable Cirencester business directory with online maps. You can find Cirencester accommodation, Cirencester restaurants and Cirencester events.
The Cirencester website is designed and maintained by professionals with over 20 years experience in the computing industry.
Cirencester Events
Corinium Hotel & Restaurant, Cirencester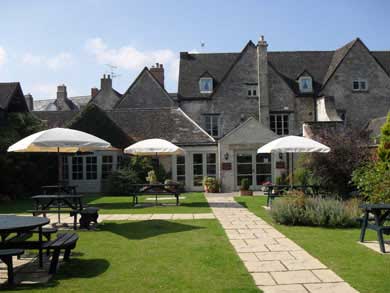 This delightful grade 2 listed small Hotel and Restaurant enjoys a quiet location in one of the oldest streets in Cirencester, yet it is only a five minutes walk to the town centre. More details...
Adverts and Sponsors






Advertising your business here costs from £145 + VAT per annum
See the Advertising section for more details
Cirencester News
Cotswold District Council has confirmed that its waste service company, Ubico Ltd, will be collecting waste and recycling from households on Good Friday (18 April) and Easter Monda ...
Posted: 06/03/2014 21:48:50
The Tetbury Hoard was discovered in 2010 by a metal detectorist and excavated in the days following its discovery. The coins were declared Treasure and initially sent to the Britis ...
Posted: 06/03/2014 13:28:54
Jackie Llewellyn Bowen, wife of renowned designer, Laurence, is to open a special Spring Fair at Rendcomb College on 15 March (10am) to raise funds for Cirencester's hard working ...
Posted: 05/03/2014 16:55:12
Parents of students at Deer Park School, Cirencester, who are planning a World Challenge trek across Nepal to help repair a school there and help pupils in need, are to stage a buc ...
Posted: 12/02/2014 15:47:41
Editor Picks
The Cotswolds - Find out a more about the area of the country in which Cirencester is located.
Interested in volunteering in Cirencester? See our Charity page for local charities
New pages added for Bishops Walk Shopping Centre