Cirencester News
The Cirencester Blog is a collection of diary entries, news, gossip and other Cirencester related information.
Gloucestershire placed in Covid Tier 2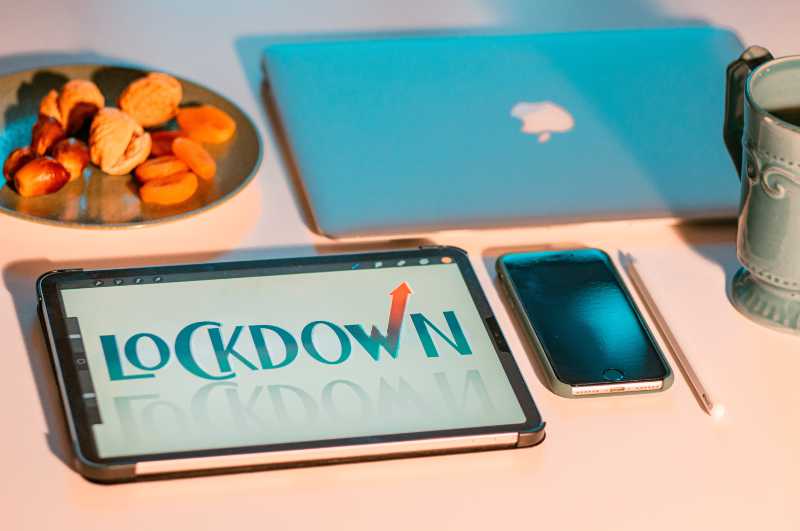 On 26th November, the Government announced the new Covid Tiers. There are three tiers - 1 (Medium), 2 (High) and 3 (Very High). Only The Isle of Wight, Cornwall and the Isles of Scilly are in Ti...[full story]
Posted : 26/11/2020 17:23:44
New management for Bishops Walk shopping Centre
Bishops Walk to take "a big step forward" with new management Property consultancy, Barnsdales has been appointed as the new property managers of Bishops Walk Shopping Centre in Cirenceste...[full story]
Posted : 11/03/2020 08:32:50
Laura Ashley stores in Gloucestershire re-opening to commence CLOSING DOWN SALE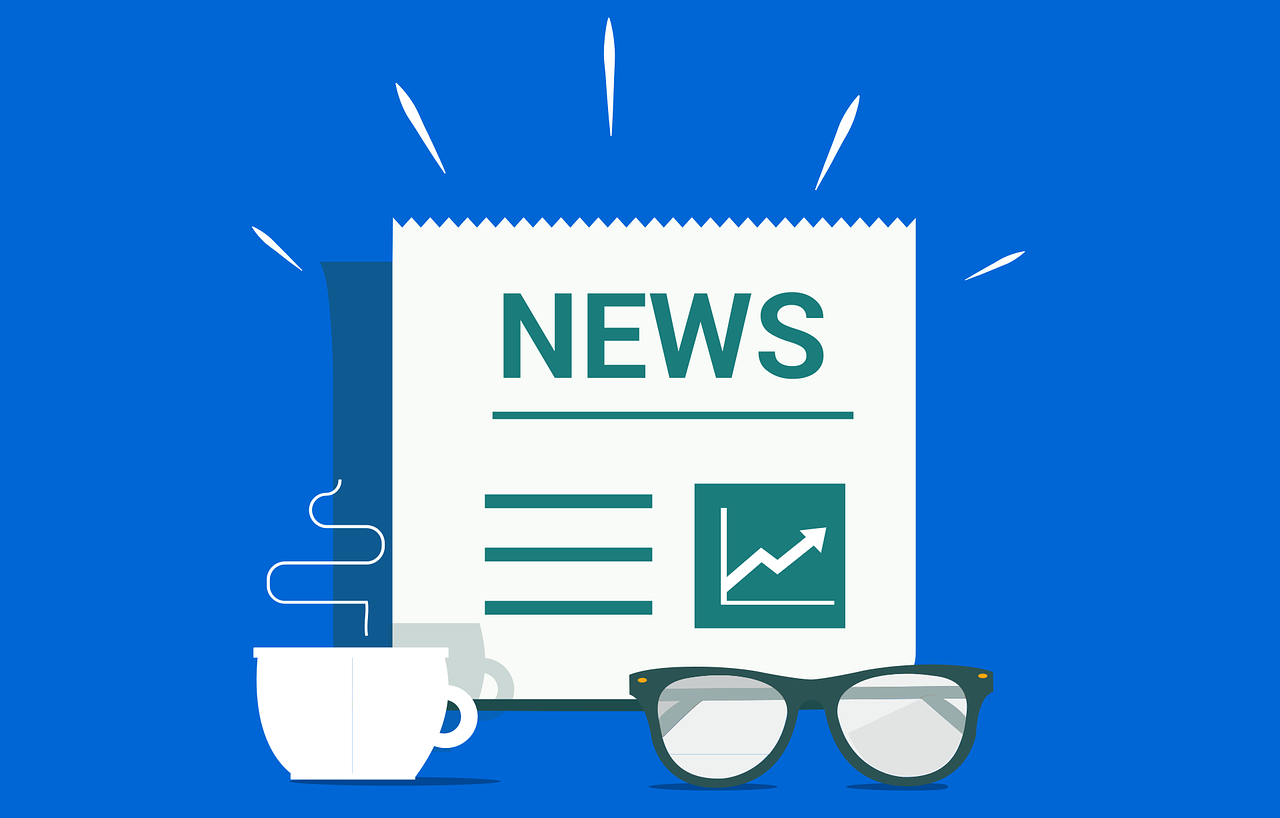 British retail heritage brand, Laura Ashley has confirmed that its Gloucester and Cirencester stores are re-opening to commence a closing down sale, with dramatic reductions on fashion. The Gl...[full story]
Posted : 18/06/2020 14:58:27
Covid-19: Recycling and waste services update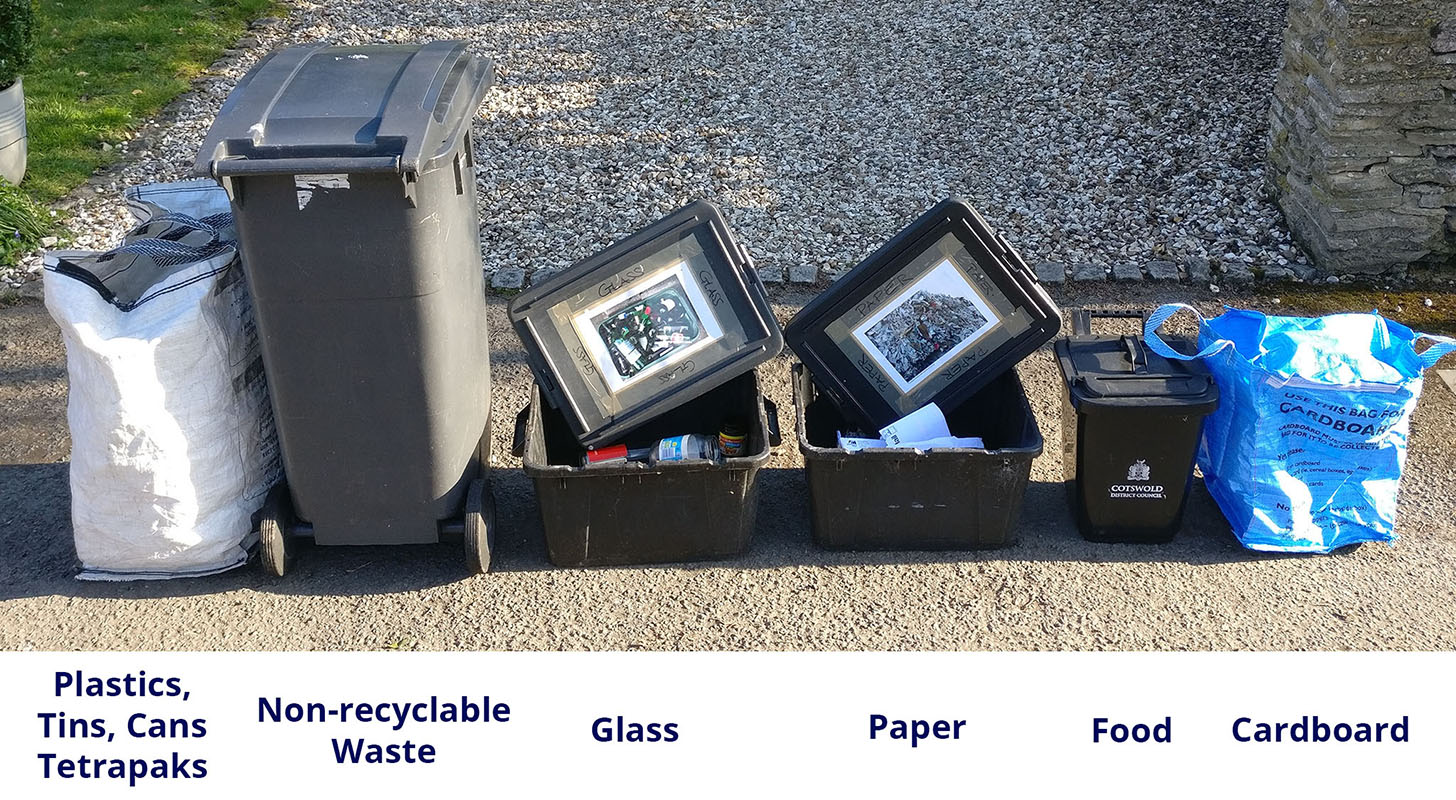 Cotswold District Council is calling on all residents to present their recycling correctly and do all they can to limit the amount of waste they are generating while social distancing measures are in ...[full story]
Posted : 02/04/2020 17:17:21
Cirencester neighbours celebrate with lottery win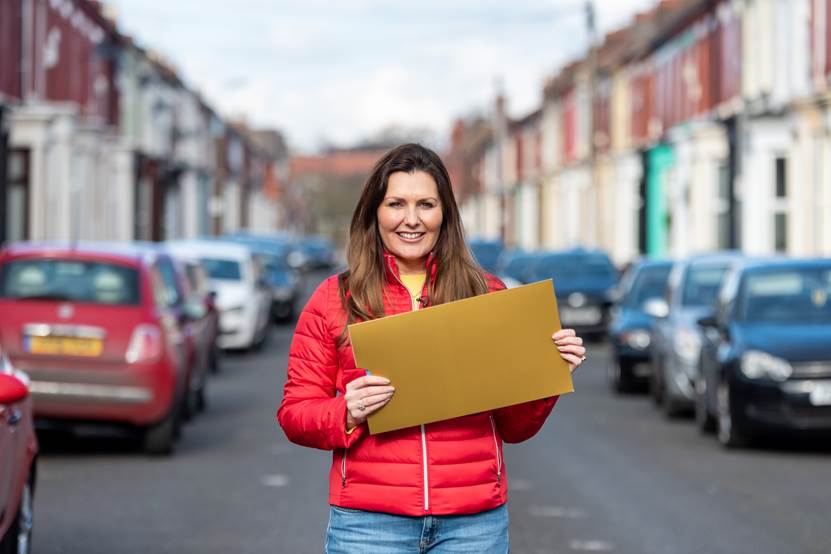 Four people in Cirencester are celebrating today after winning £1,000 each thanks to their lucky postcode. The Woodlands Road neighbours netted the windfall when GL7 1SP was announced as a Daily P...[full story]
Posted : 26/03/2020 09:56:33
Announcement from Tierra & Mar restaurant in Cirencester

In light of recent events and Government advice Tierra & Mar will be starting a takeaway menu for delivery or collection. Our thoughts are with all of you and we hope we can cheer up many of our lovel...[full story]
Posted : 18/03/2020 09:35:27
Cirencester Parish Church to host star studded HELP Appeal Christmas concert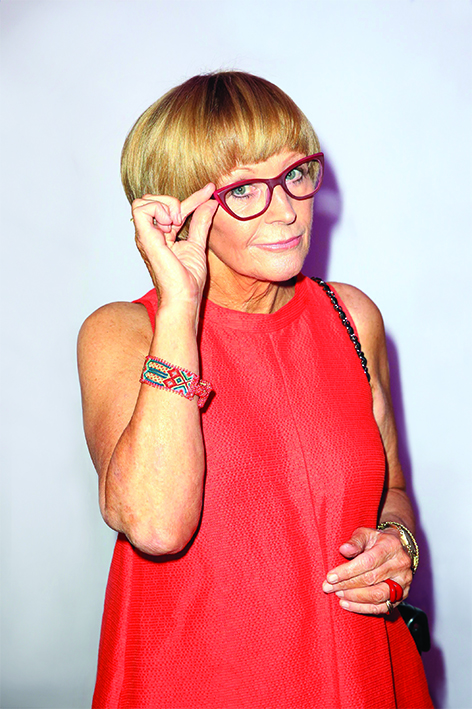 The HELP Appeal, which is the only charity in the country dedicated to funding hospital helipads, has announced it is holding its third star-studded Christmas concert, following the sell-out success o...[full story]
Posted : 08/10/2019 11:51:00
National Amateur Photography Competition Won by Local Cirencester Resident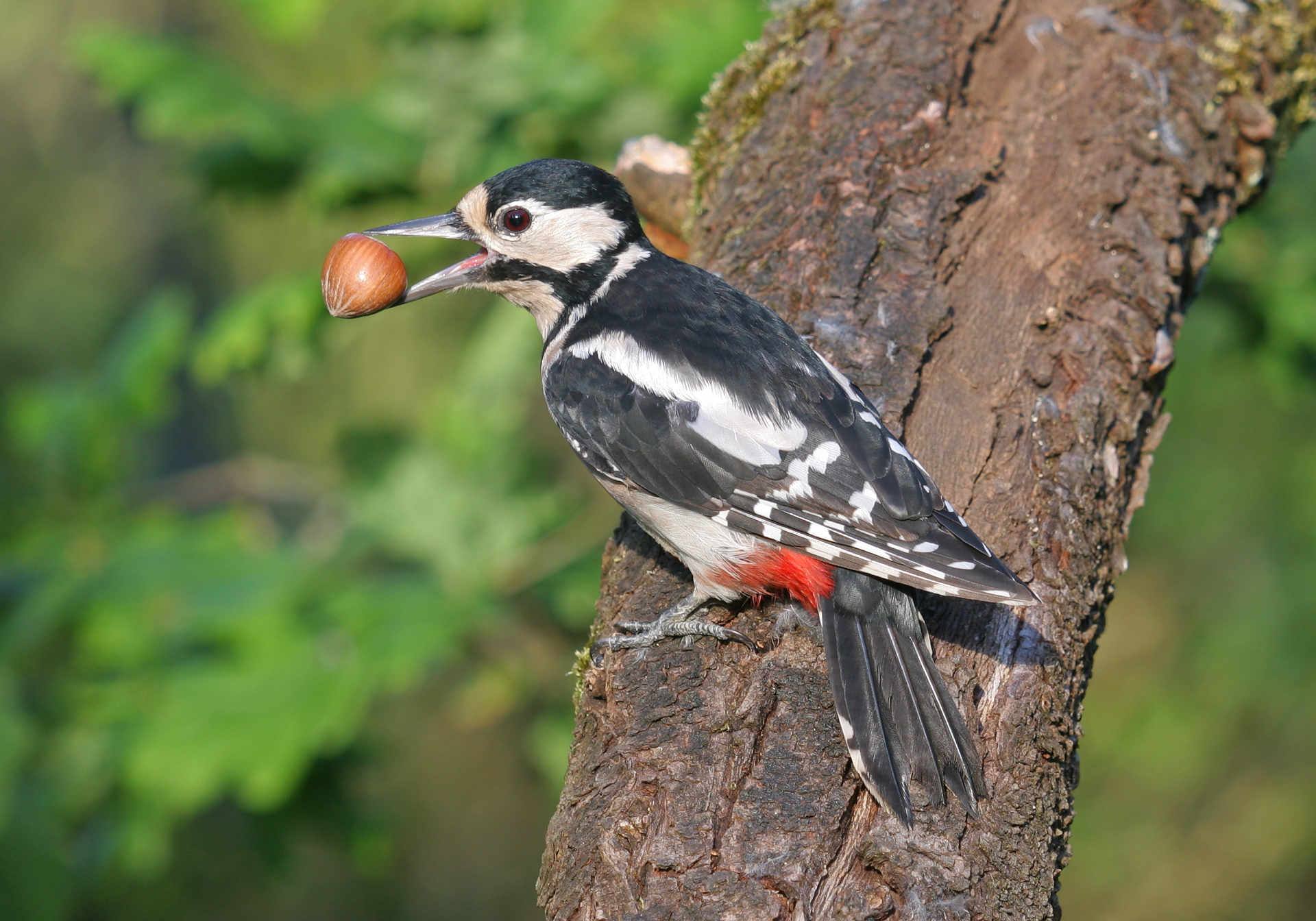 A budding local photographer, Gary Cox, has won a national Wild Bird photography competition with one of Britain's best-loved value homes and garden retailer, wilko. Local photography enthusiast, ...[full story]
Posted : 16/04/2019 10:05:51
Nell Gifford, founder of Gifford's Circus, to turn on Cirencester's Christmas Lights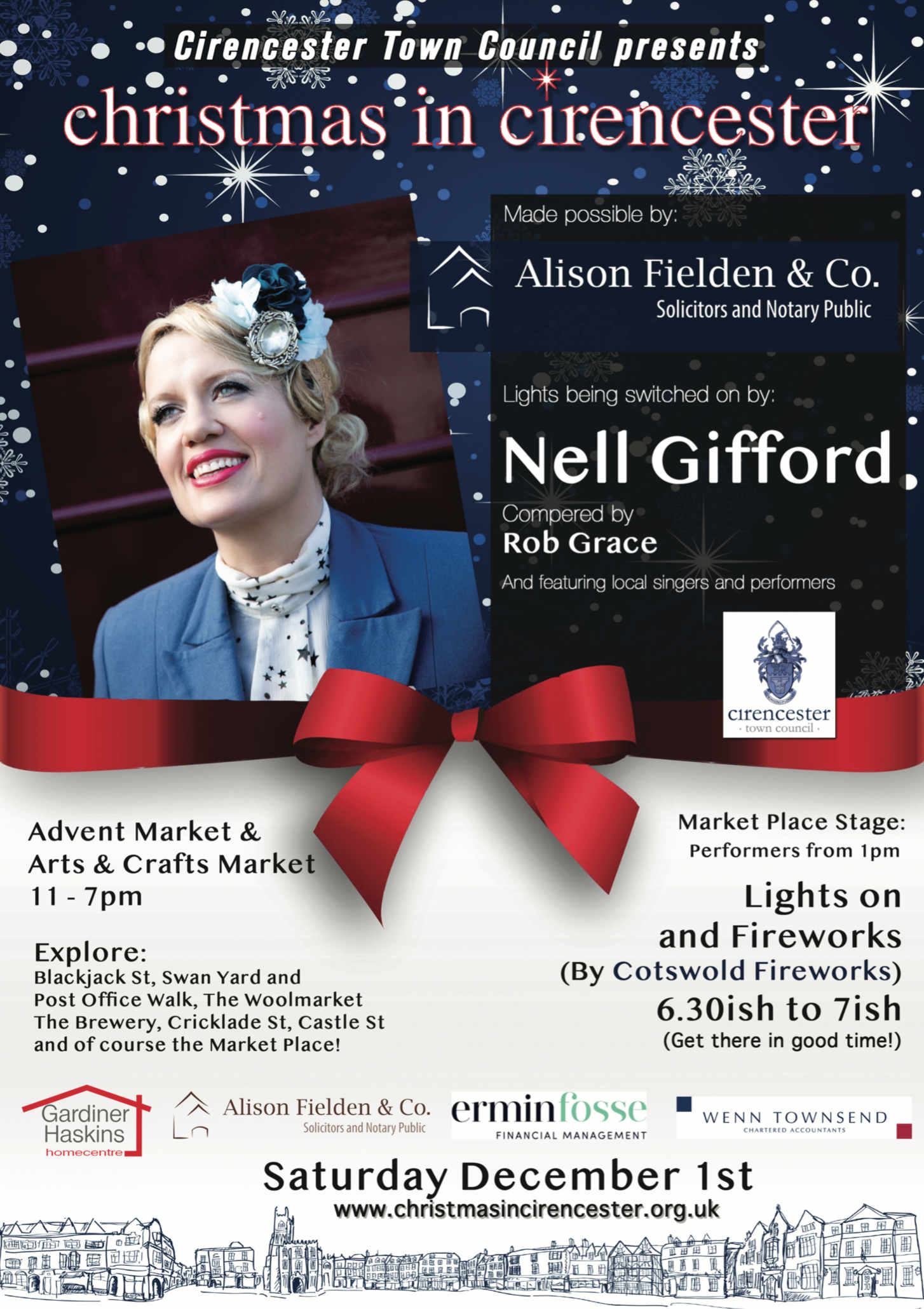 Organisers of Cirencester's Advent Festival are delighted to announce that the Cotswolds' Nell Gifford, founder of Gifford's Circus, will be Cirencester's special guest this year to switch on the Chri...[full story]
Posted : 28/11/2018 17:47:57
Cirencester Fleece Fayre 2018 - Community May Day Celebration returning to Cirencester
Cirencester's second Fleece Fayre, a fun filled community May Day festival, celebrating Cirencester and its rich history of the wool trade will be returning to the Market Place on Monday 7 May 2018. ...[full story]
Posted : 24/04/2018 17:16:10
Waterloo Car Park Closure
The Waterloo car park will be closed for 1 day on Monday 9th April for essential repairs. Motorists with parking permits may use the Brewery and Forum car parks. If using the car park on Sunday ...[full story]
Posted : 21/03/2018 21:45:14
Cirencester Christmas lights shine bright for much loved wife, mum and grandmother
A Cirencester family's Christmas light display in memory of a much loved wife, mother and grandmother is raising funds for the fourth year for Sue Ryder Leckhampton Court Hospice. Kelvin Wearing fr...[full story]
Posted : 07/12/2017 13:59:45
Stars of This Country to switch on Cirencester's lights this year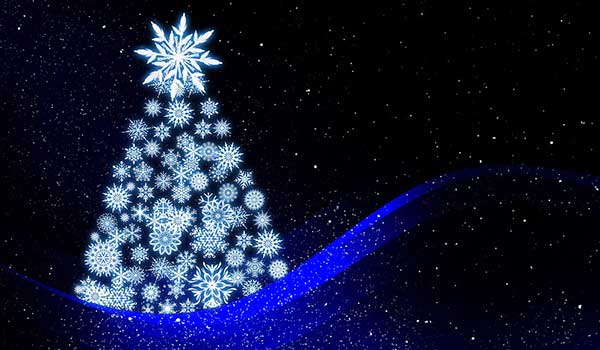 Cirencester Town Council, organisers of the Cirencester Sparkles Advent Festival, is delighted to announce that Charlie and Daisy May Cooper, stars from the BBC's hit mockumentary, This Country, will ...[full story]
Posted : 15/11/2017 09:48:22
NHS England says patients with long term health conditions need a flu vaccine.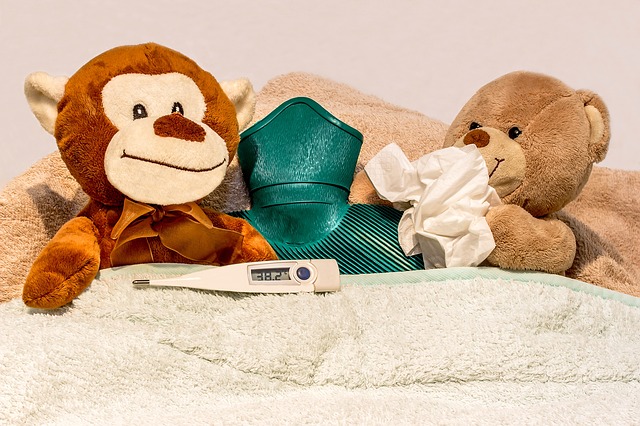 NHS England is calling on people with long term health conditions to make sure they have the flu vaccine as soon as possible. Patients with asthma, diabetes, heart, liver, kidney or neurological di...[full story]
Posted : 11/11/2017 19:15:18
Cirencester Mop - October 2017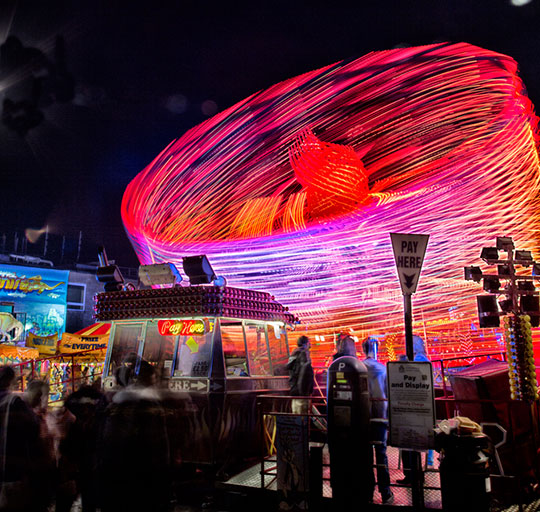 The popular Mop Fair is being held in the Market Place from 12:00pm to 10:00pm on Monday 9th and Monday 16th October offering stalls and fairground rides. Roads closures will be in force from 12:00...[full story]
Posted : 07/10/2017 12:56:38
Attractions announced for the 29th Cotswold Show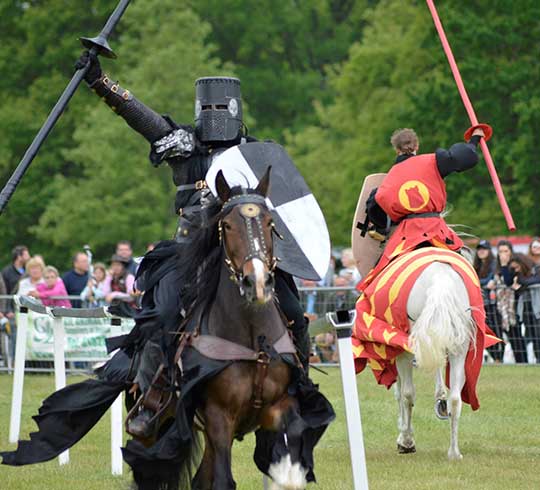 Plans are well underway for the Cotswold Show to be held in Cirencester Park on 1st and 2nd July 2017 with new attractions announced. Now in its 29th year, it remains one of the Cotswold''s most po...[full story]
Posted : 16/05/2017 13:06:16
Local business wins national kitchen award
Local kitchen manufacturer Parlour Farm has won a prestigious national kitchen award. The Cirencester based company topped the 'Studio Partner of the Year' category at this year's Häfele Studio Partn...[full story]
Posted : 11/05/2017 16:42:02
Cirencester Fleece Fayre 2017
Cirencester Town Council in partnership with Abbey 900 will be hosting Cirencester's first Fleece Fayre, celebrating the history of the wool trade in our beautiful town. As part of the Abbey 900 cele...[full story]
Posted : 26/04/2017 19:50:41
Santa Monica High School Choir to perform in Cirencester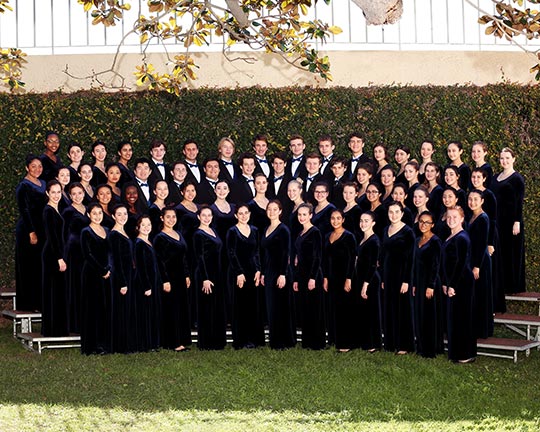 Starting off their 2017 Performance Tour of England, The Madrigal Ensemble and Chamber Singers of Santa Monica High School will be performing on Tuesday 04 April, 2017 at 12:45 PM at Cirencester Paris...[full story]
Posted : 11/03/2017 17:57:49
Council will save thousands on printing and mailing costs
Cotswold District Council has agreed a measure which will save taxpayers thousands of pounds on the cost of printing and mailing Council Tax, Council Tax Support, Business Rates and Housing Benefit d...[full story]
Posted : 08/02/2017 19:44:26
Christmas Lights - Charity Display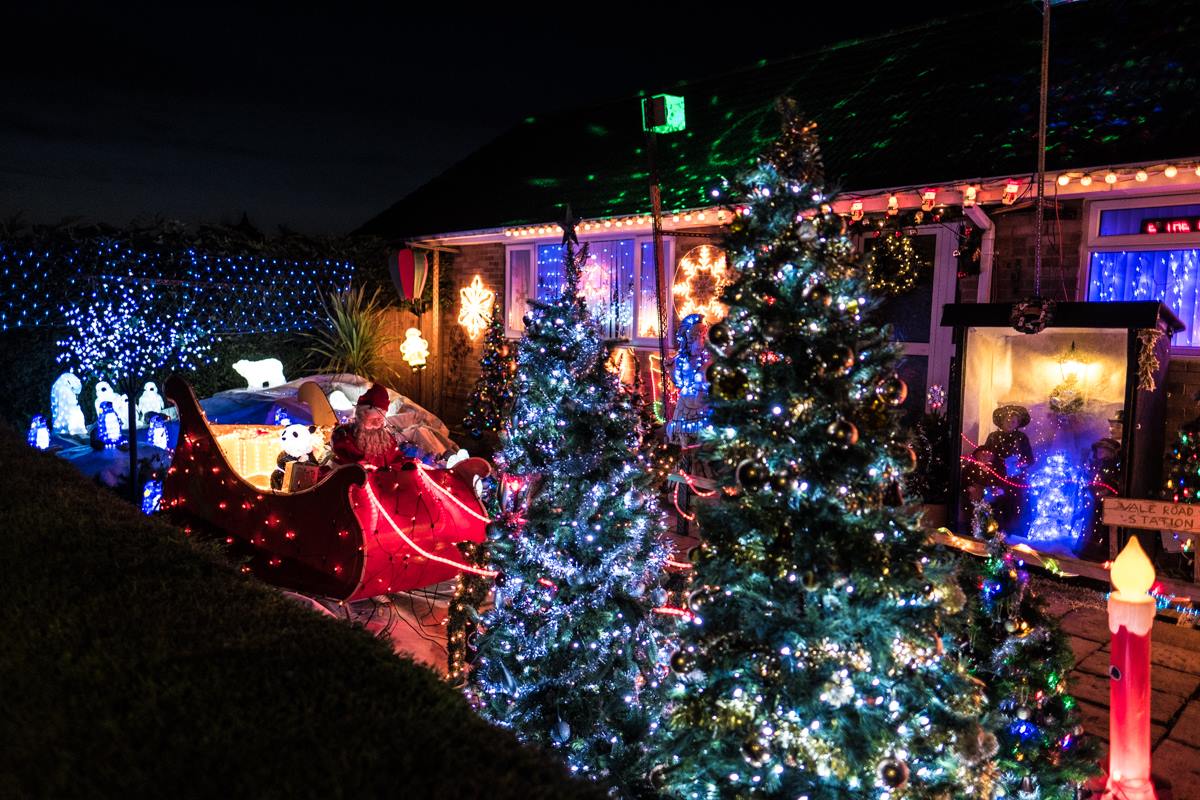 Vale Road, Stratton, Cirencester, GL7 2JJ invites you all to an amazing display of 11 bungalows including a Special Attraction - An Indoor Lighted Model Victorian Christmas Village (Biggest In The Uk)...[full story]
Posted : 20/12/2016 17:50:20
Cirencester Mop Fair
Cirencester Mop Fair will be on standby this year while the market place regeneration continues and in the absence of an alternative venue. An annual Mop Fair has been held in Cirencester for over ...[full story]
Posted : 03/10/2016
Markets move to Brewery Court while regeneration is completed
With the Market Place regeneration works moving swiftly towards completion and the main works focusing on the area in front of the church, the weekly Friday Charter Market and twice monthly Farmers' M...[full story]
Posted : 29/09/2016
Cirencester Town Centre Regeneration Project
If you come in to Cirencester regularly you will no doubt be aware of the works going on in and around the Market Place; and whilst we appreciate the disruption, we know that the wait of over 50 years...[full story]
Posted : 31/07/2016
Love Parks 2016
This Summer sees the return of Love Parks, the UK's nationwide celebration of parks and green spaces. Love Parks Week 2016 is a nationwide initiative aiming to get everybody outdoors enjoying their be...[full story]
Posted : 21/07/2016
Cirencester Parish Church announces two months of FREE organ concerts and a celebrity organ concert
Cirencester Parish Church is delighted to announce that distinguished organist and international recitalist, Leo Abbott will be visiting Cirencester on 2nd July, as part of his latest UK tour. Leo is...[full story]
Posted : 21/06/2016 22:24:26
Cookery theatre to be a big draw at the Cotswold Show
After its successful debut at last year's Show, the professional Cookery Theatre will once again be a key attraction for foodies at this year's Cotswold Show. Well known and award winning chefs fro...[full story]
Posted : 15/06/2016 19:58:27
New traffic management plans in place for Cotswold Show
Plans are well underway for the Show to be held in Cirencester Park on 2nd and 3rd July 2016 and following feedback from visitors and local residents, there will be extra traffic management in place t...[full story]
Posted : 14/06/2016 20:22:20
High flying local accountants nominate Great Western Air Ambulance as their Charity of the Year
Cotswold-based Chartered Accountancy firm, McGills has announced the Great Western Air Ambulance Charity as its Charity of the Year. The firm, which has offices in Cirencester and Malmesbury, will ...[full story]
Posted : 07/06/2016 14:14:37
Cirencester Soldier's Tropical Test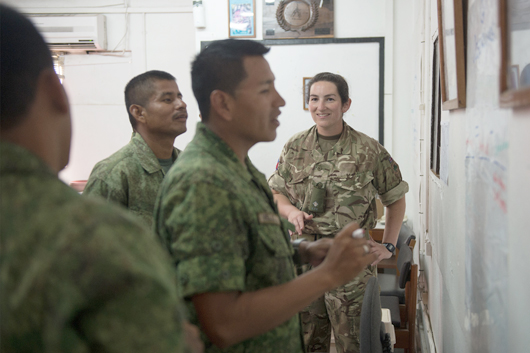 A former science teacher from Cirencester has been serving with the British Army in Central America in support of the Belize Defence Force (BDF). 2nd Lieutenant Samantha Daly an officer with the A...[full story]
Posted : 03/06/2016 12:55:02
Mental Health Awareness week 2016 in Gloucestershire and Swindon
The Mental Health Foundation has announced that its focus for Mental Health Awareness week (16th-22nd May) this year will be on Relationships. The Mental Health Foundation state that "we believe we ur...[full story]
Posted : 03/05/2016 15:08:11
Gloucestershire Fire and Rescue Safe and Well event Cirencester 7th May
Gloucestershire Fire and Rescue Service (GFRS) will be visiting Cirencester town centre on 7th May to talk to residents about how they can stay safe at home. Staff who carry out the safe and well visi...[full story]
Posted : 22/04/2016 18:51:32
Côte Restaurant Exclusive Opening Offer - 50% off food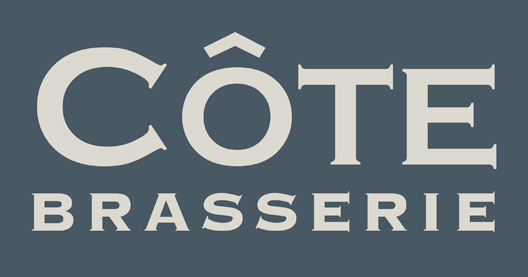 To celebrate the opening of Côte Brasserie in Cirencester we would like to offer you an exclusive 50% off your food bill when dining Sunday to Thursday*. Inspired by new trends in Paris, Côte is de...[full story]
Posted : 04/03/2016 10:09:19
Côte opens in Cirencester March 2016
Côte Brasserie will soon be opening a new restaurant tucked away on Cirencester's famous Black Jack Street. This historic thoroughfare, is full of distinctive character and stories of old, not to ment...[full story]
Posted : 26/02/2016 08:57:19
Council freezes Council Tax
Members of Cotswold District Council met today and endorsed the Cabinet's recent recommendation to freeze its share of local residents' Council Tax payments for 2016/17, following a 5% cut in 2015/16,...[full story]
Posted : 23/02/2016 20:48:08
Supermac Curry Quiz Set For 20 February in Cirencester
Cirencester Macmillan's renowned annual curry quiz night on February 20 (7-30pm) at the Bingham Hall, Cirencester. still has a few tickets left, the town's hard working team has announced. It is an...[full story]
Posted : 10/02/2016 09:46:06
Digging Underway for New Irrigation Reservoir at Cirencester
Four acre lake to provide water for all fields in the main park in 2016   Cirencester Park Polo Club are delighted to announce that the long awaited irrigation project is now well underway an...[full story]
Posted : 22/01/2016 19:01:38
Brian May unveils blue plaque for Cozy Powell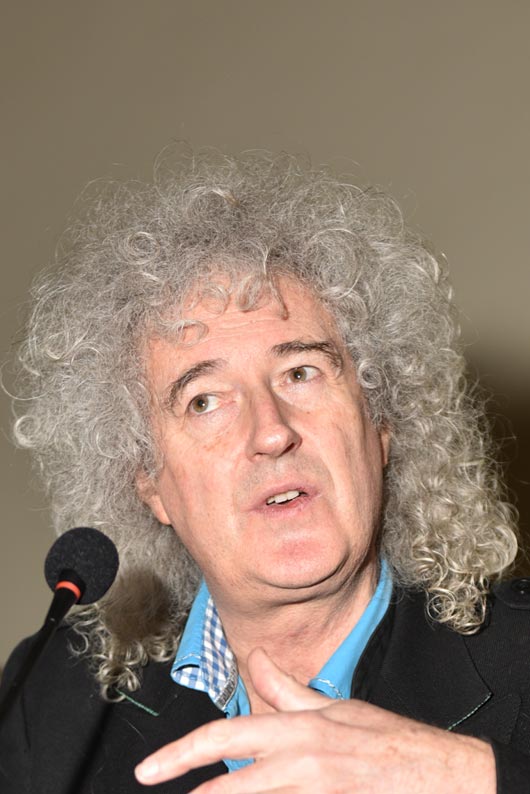 Queen guitarist Brian May unveiled a commemorative plaque in honour of Cirencester rock legend Cozy Powell in Cirencester today (7th January 2016). Cozy Powell (real name Colin Trevor Powell) drumm...[full story]
Posted : 07/01/2016 16:44:57
People with long-term health conditions in Gloucestershire encouraged to get their flu jab
People living in Gloucestershire who have a long-term health condition are being urged to get their free flu jab from the NHS this autumn. Flu can be very serious for people with long-term health ...[full story]
Posted : 25/11/2015 16:42:39
Stories with Santa at the Corinium Museum
Celebrate Christmas with a visit to the Corinium Museum in Cirencester for the family to meet Santa! We are thrilled to welcome Santa who will be reading some special stories written at his home in t...[full story]
Posted : 24/11/2015 17:54:06
Creative Christmas at Corinium
Explore the wonders of local art and craft in two stunning exhibitions back to back on the run up to Christmas. Starting on 20th November is the Cotswold Craftsmen's Christmas show. An eclectic mi...[full story]
Posted : 13/11/2015 19:20:45
Roman Pottery Explored at Corinium Evening Lecture
Matthew Fittock, a PhD Researcher from Reading University, will be sharing his latest findings during an evening lecture at the Coirnium Museum in Cirencester on Thursday 26th November at 7pm. Kin...[full story]
Posted : 12/11/2015 20:08:02
Cracking Christmas Films at the Corinium Museum
Film lovers in Cirencester are in for a festive treat this December when the Corinium Museum screens two Christmas classics - It's a Wonderful Life and White Christmas. Beginning with It's a Wonde...[full story]
Posted : 10/11/2015 00:25:59
Oak and Furrows wildlife charity to fund raise at Bishops Walk, Cirencester on 5th December
A charity that has already cared for 2,500 sick and injured wildlife this year at its reserve close to Cirencester will stage a major fund raising day during the town's Bishops Walk shopping arcade Ch...[full story]
Posted : 09/11/2015 19:08:30
Christmas and New Year waste collection arrangements
Waste collection arrangements for the forthcoming Christmas and New Year period in Cotswold District: Collections on all days are unchanged until Friday 25 December Friday 25 Dec - Will move to ...[full story]
Posted : 20/10/2015 18:02:24
Cirencester Car Firm Prestige Achieves BSI Standard for the Tenth Time
Leading Cirencester vehicle repair business Prestige has been awarded its 10th British Standards Institute performance activity recognition in five years. The awarding of the PAS125:2014 accreditat...[full story]
Posted : 07/10/2015 18:15:51
"Dangerous" plans to cut frontline fire services condemned by Gloucestershire firefighters
Firefighters in Gloucestershire have reacted with anger at the announcement of "dangerous" plans to close Painswick Fire Station and cut frontline services at Cirencester Fire Station. The plans to...[full story]
Posted : 01/10/2015 19:21:20
PHE offers help for Gloucestershire households with high radon
Hundreds of homes across Gloucestershire have been found to have high levels of radioactive gas radon. Last autumn, Public Health England (PHE) invited about 18,000 households across Gloucestershir...[full story]
Posted : 15/09/2015 17:23:44
CDC will provide free parking at Trinity Road, Cirencester on weekends
Cotswold District Council has announced that, with effect from Saturday 12 September, motorists will be able to park free of charge from 7 am to 7pm on weekends and public holidays in the authority's ...[full story]
Posted : 10/09/2015 17:34:03
Volunteers needed to help train assistance dogs for Canine Partners
Dog-lovers in the area are being sought by national charity Canine Partners to take puppies into their own homes and begin their early training to be assistance dogs for people with disabilities. C...[full story]
Posted : 26/08/2015 13:02:03
Do you have a Cirencester related news story?
If you have a Cirencester related news story you would like to tell us about, please email [email protected]
Advertisements
News Archive
A selection of Cirencester News from the archive will appear here shortly.