Charities in Cirencester
The aim of this page is to bring together all of the local Cirencester charities into one convenient central list.
So no longer do you have to seach Google for the likes of "Cirencester Charity", "charities in Cirencester", "volunteer work in Cirencester" and "volunteering in Cirencester" - you just have to visit www.cirencester.co.uk/charity/ instead!
Home-Start Cotswolds
Home-Start is a voluntary organisation offering support, friendship and practical help to families at home with children under five. There are over 330 Home-Start schemes across the UK offering help to 33,000 families.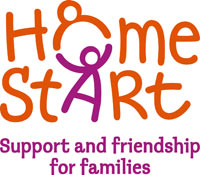 Home-Start Cotswolds was launched in 2006. We have two offices, one in Cirencester and one in Stow-on-the-Wold, with six part-time members of staff. Overall management of our scheme is the responsibility of a Management Committee which is made up of a group of committed volunteers.
Our trained, parent volunteers make weekly visits to a family's home to enable them to cope with illness, isolation, multiple birth, disability, postnatal depression and other stressful situations.
We provide excellent training and support. If you are interested in volunteering please do contact us.
Home-Start Cotswolds
c/o Cirencester Baptist Church,
Chesterton Lane,
Cirencester,
GL7 1YE
T: 01285 885391
www.home-start-cotswolds.org.uk
[email protected]
Office Hours 9.30am - 1.00pm (Monday to Friday)
Cotswold Volunteers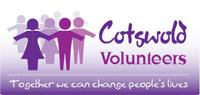 Cotswold Volunteers is a charitable organisation set up to promote volunteering and to help disadvantaged people in the Cotswolds to love life as fully as possible with the help of volunteering.
It recruits and helps to place volunteers so that they can provide vital support within the local community.
It provides transport for the disadvantaged, frail and elderly and those who are isolated for whatever reason.
It provides day care facilities for older people and others in need of care.
For more information about volunteering please contact 01285 655646, [email protected] for all other enquires please contact 01285 658802, [email protected]
You can also visit our website - www.cotswoldvolunteers.org
Cirencester Housing for Young People
Cirencester Housing for Young People (Chyp) is a small local charity that provides supported accommodation for vulnerable young people who find themselves homeless through no fault of their own.

We support single young people, aged between 16 and 25 years old, in Cirencester and the surrounding area.

Our aim is not just to offer these young people a roof over their heads but the care and support a family would normally provide. A way for them to learn how to look after themselves, gain confidence and live a more fulfilling life independently.

Cirencester Housing for Young People
29/31 Querns Lane
Cirencester
Gloucestershire
GL7 1RL
T: 01285 651227 or 01285 644900
E: [email protected]
W: www.chypthecharity.org.uk

Please contact us if you, your school/college, or your company, could get involved in fundraising or if you would like to make a donation. Email: [email protected] or tel. 01285 651227.

To help to fund its operations, Chyp also runs a charity shop, staffed by volunteers, selling everything from furniture to second hand books and bric-a-brac.

The Chyp Shop
20 The Waterloo
Cirencester
GL7 2PP
Tel: 01285 655223

Cirencester Housing for Young People is a registered charity, Number 299821.
The Churn Project

The Churn Project is a grassroots Cirencester charity. Our aim is to reduce isolation and exclusion and open up opportunities. We focus on the most vulnerable people in our community; older people, young families and unemployed people.
We listen to everyone who comes through our door and reach out to people in the community. For more than ten years we have been providing services that people have asked for. Our small team achieves this with the support of hundreds of volunteers.
We are funded through a mixture of donations, grants and contracts. We make our money go a long way without compromising on quality. We provide all our services free or at a very low cost and make the most of partnerships with local people and organisations. From older people's drop in groups to computer courses for the unemployed, from jewellery making to blacksmithing we have it all covered! You might be surprised to find out all that we do.
We are non judgemental and approachable.
If you would like to find out more about what we do please pop in and have a chat to the staff at the Churn Centre at:
86B Dyer Street
Cirencester
GL7 2PF
You can call us on 01285 644779 or take a look at our website, www.churnproject.org.uk or our facebook page, Facebook.com/TheChurnProject.
We're local and we make a difference.
Are you involved in a Cirencester based charity?
If you are involved in a Cirencester charity and you would like to raise the profile of your charity you can have a free entry on this Cirencester Charity page.
Email your details to [email protected]
Advertisements