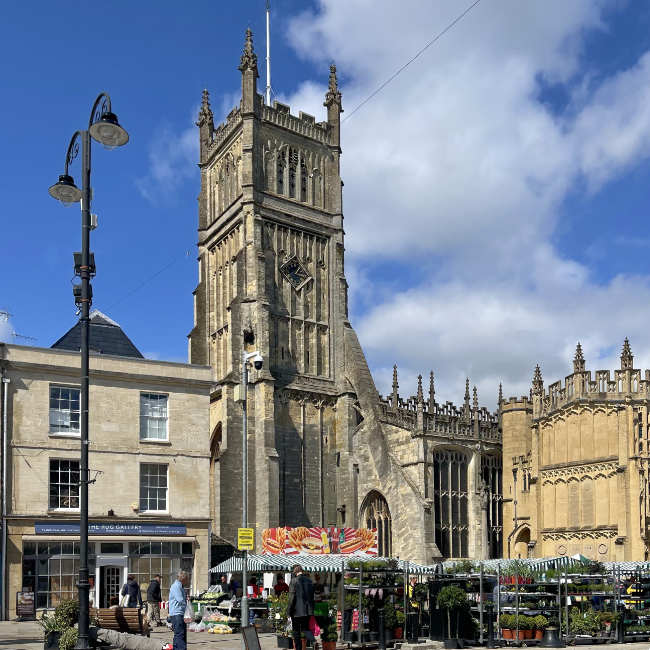 Boots, New Wave Fish Shop, Regatta and Joules are further examples of the type of store to be found in the town.
Cirencester doesn't have a Currys or other large electrical retailer, but a range of electrical goods can be purchased from the catalogue shop Argos which has a presence in Dyer Street as does homeshop Gardiner Haskins. The camera shop Concord Foto is located in Castle Street.
Dotted around the town you will find the major banks and building societies including Barclays, Lloyds, Nationwide, Nat West and Santander. HSBC closed in August 2023.
The Cirencester Charter Market can be found in the Market Place every Monday and Friday.
On the outskirts of Cirencester you can find Dobbies Garden Centre and Tesco as well as a small retail park near the Love Lane area of the town.