Cirencester Clubs and Societies
Here is a section of clubs, teams and societies in the Cirencester area
Cirencester Town Football Club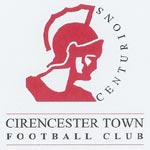 Cirencester Town Football Club is a Community Club, founded over 100 years ago. Awarded Charter Standard status in 2006, it is owned by its members who elect a Committee to supervise the day to day running of the club. The Club Trustees have ownership of the 17 acre site vested with them.
Cirencester Town FC aims to provide a 'home' for all interests and needs whether it be for footballers, cyclists, swimmers, playgroups, bridge clubs, chess clubs, lunch party clubs or kick boxers.
Cirencester Cricket Club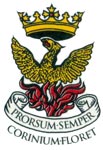 Cirencester Cricket Club has been playing on the same beautiful ground in Cirencester Park for over 160 years and has very active Senior and Junior sections. The Club runs three senior teams that play in the Gloucestershire County and Cirencester and District Leagues, a Sunday friendly team and an Evening League team. The large and thriving Junior section provides weekly coaching sessions for youngsters between 6 and 16 and runs teams at most age levels from Under 11 to Under 16. New members are always welcome.
For further information visit the Cirencester Cricket Club web site
Cirencester Park Polo Club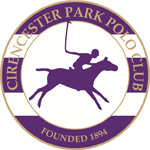 For the quintessential English polo experience, Cirencester Park Polo Club is the supreme venue. Established in 1894, amid 3000 acres of one of the country's most beautiful parks, Cirencester provides the highest levels of polo whilst retaining the charm of a delightfully relaxed country polo club.
The Club boasts 11 polo grounds and our Members' enclosure includes the original "Thatched Bar" running alongside the famous Ivy Lodge ground ensuring a spectacular view of all the polo action.
Over the last 100 years we have played host to some of the most influential figures of our time including George V & VI, Edward VIII, the Maharajas of Jaipur & Jodphur, the Sultan of Brunei and the current Royal family.
Whether you are looking for a quiet family picnic beside the field, a four-course lunch for hundreds of your guests in our sponsors' marquee, your first 'introduction to polo' at the Academy or just a Pimm's watching the sunset outside our grade I listed Clubhouse; Cirencester's friendly, dedicated and experienced team will be delighted to welcome you to our intimate and 'wonderfully rural' Club.
More Information - Cirencester Park Polo Club
Cirencester Table Tennis League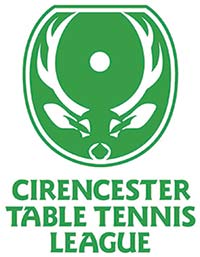 Cirencester table tennis league has been running for over 25 yrs and is based at Deer Park School.
we have 16 tables and other equipment used on our Monday night league matches as well as Tuesday night for coaching and general practice.
We have qualified coaches and are particularly keen to encourage younger players as well as adults.
The league also hosts junior, cadet, local league championships and county events at Deer Park School using our equipment.
Link: Cirencester Table Tennis League
Cirencester Judo Club

Cotswold Leisure, Cirencester GL7 1US
Wednesday: (Juniors 8-14yrs ): 6pm – 7.30pm / (Seniors 14yrs+): 7.45pm - 9.15pm
Friday: (Mixed Junior and Senior class, for the over 12s) : 7.30pm - 9.15pm
Contact Name : Steve Evans
Tel: 07867836494
e-mail: [email protected]
web: Cirencester Judo Club
Affiliated to the British Judo Association


Corinium Cycling Club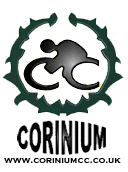 Based in the heart of the Cotswolds, Cirencester in Gloucestershire our club has been in existence since 1977.
Whilst we try to be competitive in our racing etc. we are also very aware that this is a sport that we all do for fun.
This fun element is actively encouraged, with the intention of getting everyone involved in one way or another.
Visit our web site at www.coriniumcc.co.uk for more information.
Cirencester and District Model Aircraft Club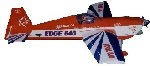 The aim of our club is to encourage the interest in flying model aircraft of all types. We are fortunate to be based at Kemble airfield where we have the use of a Tarmac runway. If you have always wanted to try your hand at model flying or want to hone the skills you already have then please come and pay us a visit - you will be most welcome.
Contact Brian on 01285 652 624 or visit our web site at www.cdmac.co.uk
Cirencester Car Club

The Cirencester Car Club is a a friendly motor club based in Cirencester. We draw our membership from all over the local area (Bath, Swindon, Stroud, Gloucester, and of course, Cirencester). You don't have to live in Cirencester to join our Club: all we require is an interest in motorsport - whether rallying, autotesting, sprinting, marshalling, navigating, or just chatting - and your enthusiasm!
Visit the Cirencester Car Club web site
Cirencester Croquet Club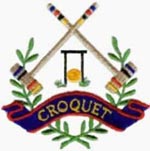 The club is situated in the north part of St.Michael's Park in the centre of Cirencester. Access to the club is via King Street, which connects Watermoor Road with Victoria Road. Parking is usually available on King Street except Fridays, when antique auctions are held in Bingham Hall.
The club has two half size lawns which are open daily from April to October. New members are always welcome and coaching can be arranged for beginners, for whom club mallets are available. During the season the club has club days every Monday and Wednesday afternoon.
The members are relatively inexperienced and so the club does not yet participate in the Federation leagues, but there are internal club competitions throughout the season.
Call if you require more information - John Pether on 01285 659093
Cirencester Karate Club

We meet on Friday nights at Village Hall in Ampney Crucis; the lesson is one hour long (6:30 to 7:30) and costs £5.00 for the hour (per person) - all are welcome.
The club is part of the Southern Shotokan Karate Association (founded in 1987).
The web address is: www.4countieskarate.co.uk
For further information contact Kevin on [email protected] or 07967 418812
The Cotswold Model Car Club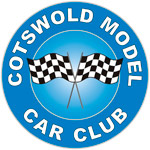 The aim of Cotswold Model Car Club is to promote the driving & racing of 1/10 scale model cars in the Cotswolds. The club website www.cotswoldmcc.co.uk has details of the calendar and classes of cars raced at club meetings. The Club runs within the BRCA (British Radio Car Association) rules and for insurance purposes all members must join the BRCA before they are allowed to race.

We encourage everyone to race, and our club has a diverse age (and skill!) range. Depending on entries, there are often two or three groups for each class which allows everyone to race with others of similar ability in the finals.

At club meetings we will normally run 3 qualifying heats and 2 finals for each class depending on numbers. Club race meetings start at around 09.00 am on a Sunday although this varies during the year so check on the race calendar or homepage for up to date information.
Corinium Badminton Club
We meet every Tuesday 8-11 pm at the Leisure Centre, and I can be contacted on 01285 659114. We have seven teams (seniors and juniors) in the Swindon and Gloucester leagues, but also have a number of members who just come along for the fun of it. Always interested in new players (approximate age range > 5-85).
Newts Swimming Club, Cirencester
We are the 'Newts' and meet every thursday evening 9pm to 10pm at the Cotswold Leisure Centre (opposite Waitrose), Cirencester, followed by a drink in the bar. We are limited to 25 members, social rather than competitive swimming. However we do always put one or two teams into the BT Swimathon in March.
Cirencester Scrabble Club
We meet every Monday at The Waterloo Flats, The Waterloo from 7p.m. to 9.45p.m. We are a very friendly group and would welcome players of all standards - from beginners to experts. Any enquiries may be made to Jill Harrison (Secretary) on 01285 657888 or email [email protected]
Cirencester Rugby Club
Cirencester Rugby club is based at The Whiteway. We welcome new players of all ages.

Boys and girls join the youth section from age 6 to 18. Youth teams coach and play on Sunday mornings at 10 am from the first Sunday in September to the first Sunday in May. We have teams from U7s to U19s, as well as U15s and U18s girls. Boys and girls play tag from age 6-8, followed by minis' contact rugby in the U9 age group. Full pitch rugby is played from U13s upwards. We also have a girls' touch team for ages 9-12.

Senior rugby is represented by our 1st, 2nd and 3rd teams from age 18 upwards. Training is Tuesdays and Thursdays throughout the season.

The Ladies Touch rugby group train on Thursdays from 7-8 pm all year round.

Please see the website for full details of all teams and contacts.
Gloucestershire Family History Society, Cirencester Branch
We meet on the first Thursday of the month at 7.30.pm. at the Ashcroft Church Centre. Visitors are most welcome.We cater for both beginners and the more experienced family historians and we have a speaker at most meetings.
Gloucestershire ancestors and any other area of the world are catered for!
For more information, contact Jenny Smith (Chairman) 01285 652468, or E-Mail [email protected]
Cirencester Camera Club
Cirencester Camera Club meets at 19:30 every Monday, from September until May, at the The Parish Hall, Watermoor, Cirencester, GL7 1NE.
New members and visitors are always welcome
South Cerney Players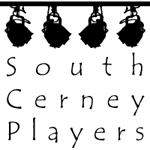 South Cerney Players are a well established Amateur Dramatics Society based in the nearby village of South Cerney, supposedly the largest village in the Gloucestershire. We generally have two main productions each year, thrillers, comedies, farces, pantomimes, etc. and are always looking for new members. No matter what your interest, set building, acting, painting, producing, directing, you will be welcome.
Please contact the Chairman or Secretary for more details.
Chairman - Jane Smith - 01285 860556 Secretary - Angie Fenton - 01285 862517
Sign up to News from South Cerney Players when you visit www.southcerneyplayers.org.uk
"Probably the best in AmDram in the Cotswolds"
Cirencester & District Cage Bird Society
Telephone 01285 654538
Gloucestershire Old Spots Pig Breeders' Club
The GOSPBC was established in 1990 to promote the breed and help breeders. With members in the UK, Ireland, France, America and Poland, it is very proactive in fulfilling its objectives. The club is managed by an elected committee (click here for details) and has a full constitution with regular AGMs.
Visit our web site - www.oldspots.org.uk
Bigfoot Mountain Bike Club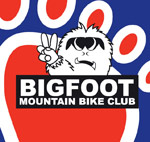 Hello, we are The Bigfoot Mountain Bike Club and we like riding bikes! We want you to enjoy it too, no matter what level you ride at or what type of mountain biking you like….and even some road riding as well….but that is not our main bread and butter. Find out how to join and hope to see you out on the trail soon! A bit more about us – our motto: just get out and ride! What we are – more Big Society than Nanny State
We are a group of like-minded people who enjoy riding mountain bikes and, increasingly, road bikes too

We welcome people with different interests, skill levels and ambitions – cross country, all mountain, jumps, drops, fast runs, downhilling, enduros, 12/24 hour team/individual events, sportives…

The club exists as a means for people to ride together and share trail knowledge

The more we ride, the more we improve in skills and confidence, and by riding with people who have more experience and skills, we improve still further

We ride various areas in Gloucestershire (Cranham, Standish, Selsley, Stinchcombe, North Nibley and the Forest of Dean) and further afield in the UK and beyond

We aim to provide knowledge and help on all aspects of biking be it the right bike, equipment setup, training or general good advice

A variety of weekly rides to suit all speeds, tastes and aspirations that run (nearly) 365 days a year, day or night
Others
Advertisements
Add your club or society
If you run, or are a member of a club or society and you want it featured here, send an email.
All clubs and societies are welcome.